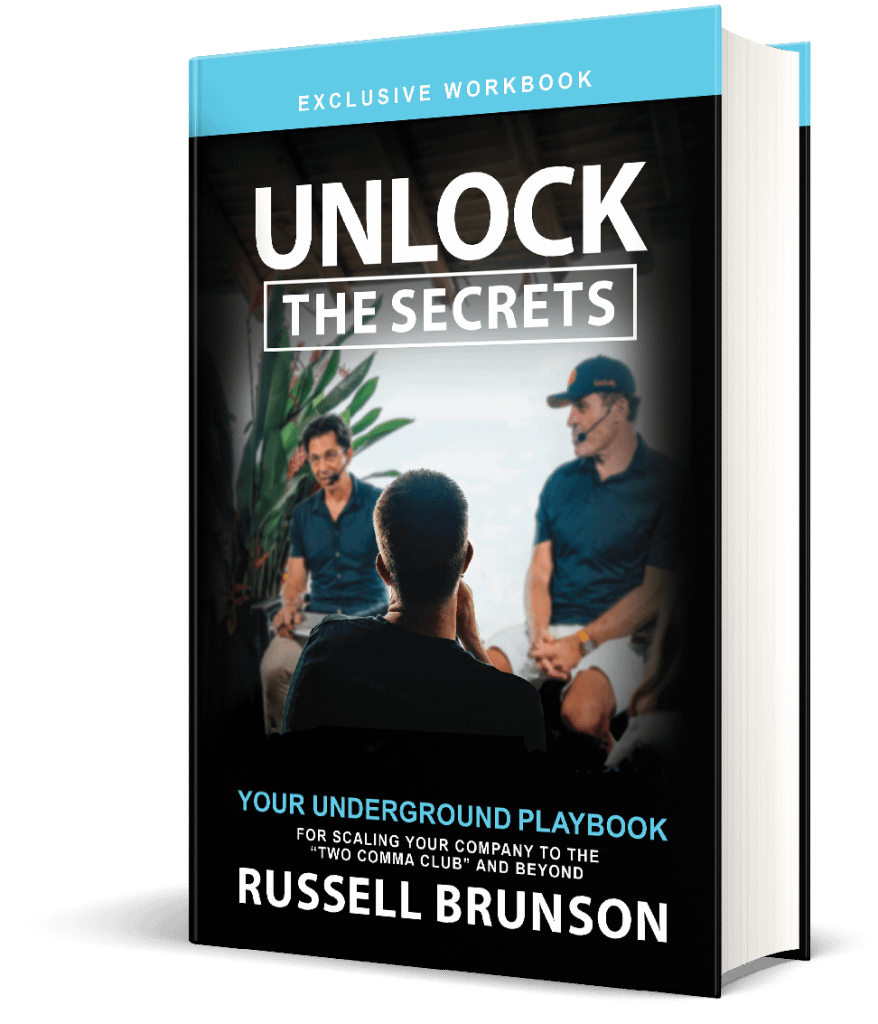 Unlock the Secrets: Your Underground Playbook for Scaling Your Company to the "Two Comma Club" and Beyond by Russell Brunson
Released in May 2020, Russell Brunson's Unlock the Secrets is the fourth playbook that is part of The Secrets Trilogy Box Set. The aim of this time management book is to help you develop a much deeper understanding of all foundational principles that have been discussed in the Secrets trilogy. 
The very first three books are the playbooks that Russell made after long years of trial and error. What makes Unlock the Secrets different is that this will serve as your playbook to help you design and plan your company. Every page was created to ensure that you will read all the books in order. 
There are many reasons why you should read Unlock the Secrets and first is that it will help save your time in mastering the knowledge. Once you are done reading the entire Secrets Trilogy and you have filled out the workbook, it will give you a more solid plan for your business, complete with the step by step strategy for its implementation with that newfound excitement for doing the necessary things to take your business and your life forward. 
Unlock the Secrets is also beginner-friendly and helps in growing your company faster. In case you already got a good business idea in mind, you can use this workbook to help flesh it out better.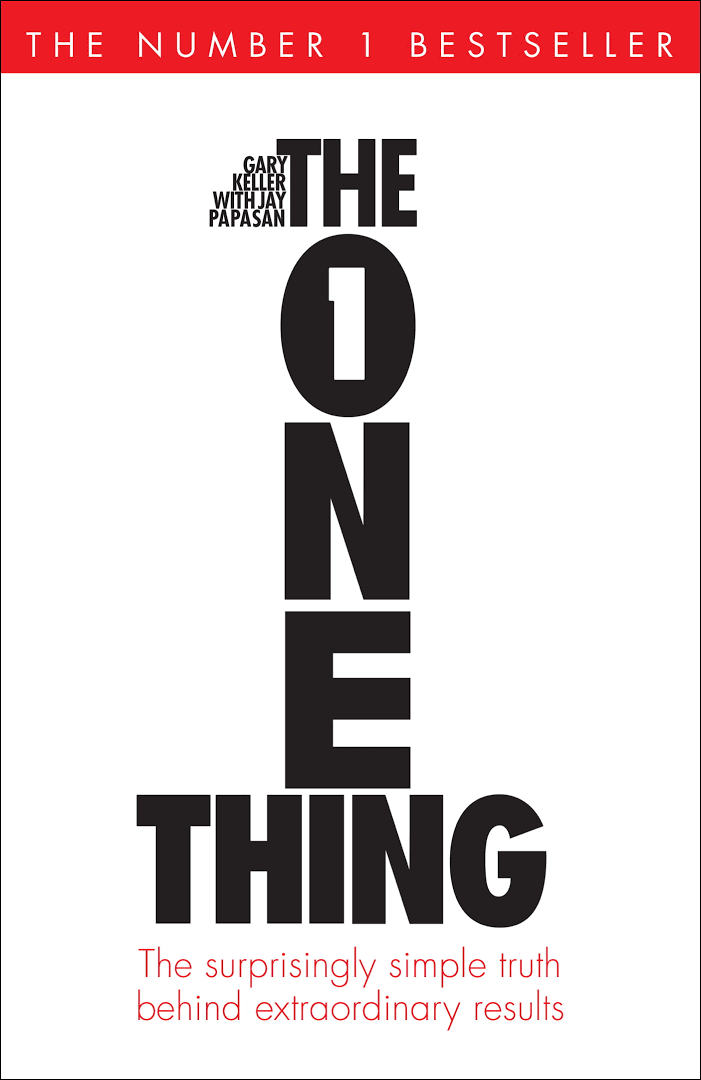 The ONE Thing: The Surprisingly Simple Truth Behind Extraordinary Results by Gary Keller
More and more people now use the powerful and simple concept from this time management book to help them focus on the things that matter the most in their work and personal lives. Most companies have also started to help boost the productivity of their employees through coaching, training, and study groups. Sales teams enjoy a boost in sales and churches conduct classes and recommendations for members. 
Through discovering how to focus their energy on just one thing at a time with the help of this book, people get to live more rewarding lives through career buildup, stronger finances, weight loss and staying in shape, deepened faith, and establishment of stronger personal relationships and marriages. 
Now is the perfect time for you to have more and less at the same thing. With Gary Keller's One Thing, you can learn how you can cut through all that clutter, enjoy better results within a shorter period of time, establish momentum to achieving your goal, reduce your stress levels, conquer the overwhelmed feeling, rejuvenate your energy, master the things that matter to you, and stay on the right track. The One Thing is a book that will help deliver excellent results in almost all aspects of your life, from personal, family, work, and even spiritual. Learn to identify your one thing and stick to it to see exemplary results.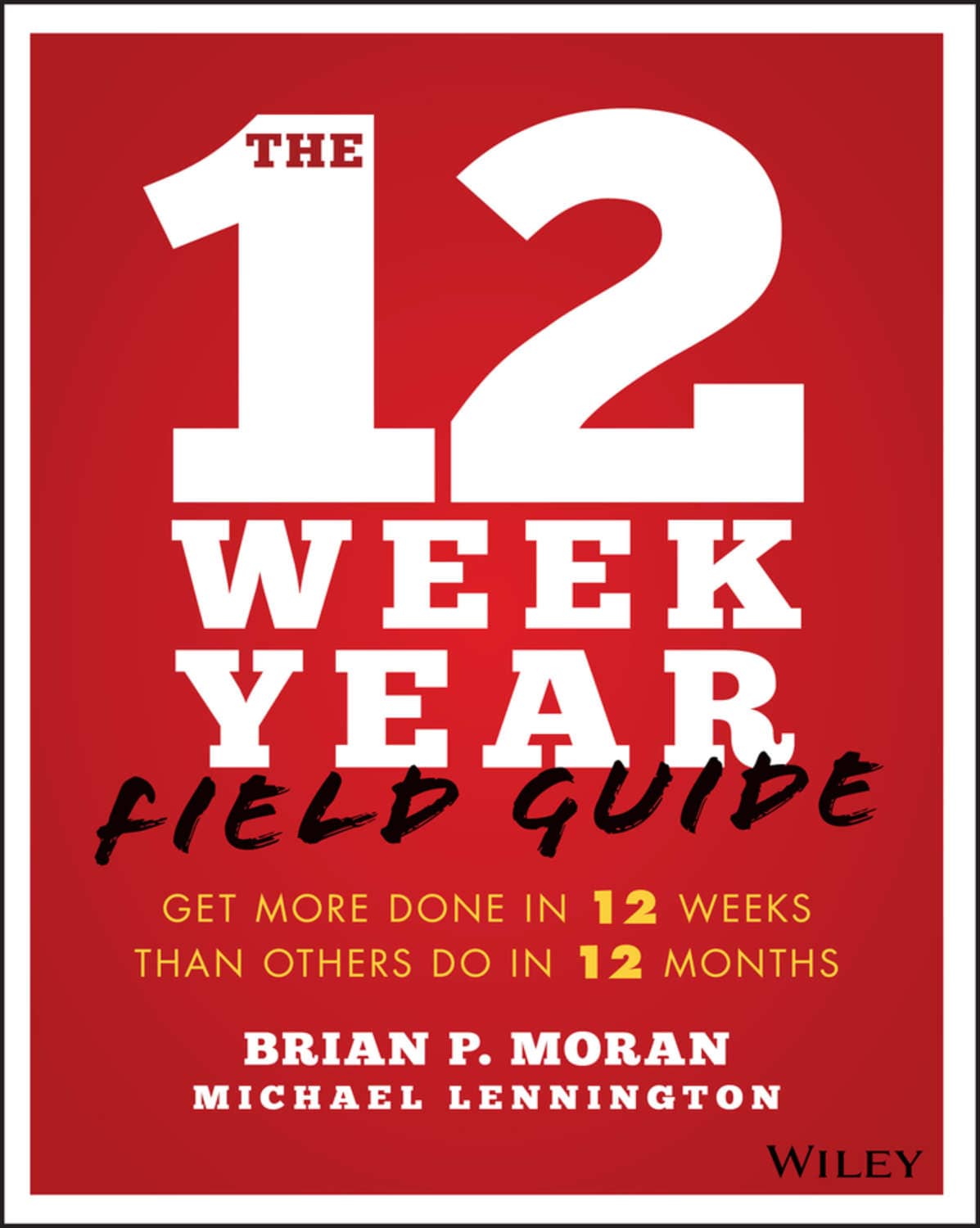 The 12 Week Year: Get More Done in 12 Weeks than Others Do in 12 Months by Brian P. Moran
This time management book serves as your guide to cut down your execution cycle from 12 months to as short as 12 weeks.
Many individuals and organizations work based on the context of yearly plans and goals or that 12-month execution cycle. The 12 Week Year will help you avoid low productivity and pitfalls of this annualized thinking. 
The book will redefine your year as just 12 weeks long. During these 12 weeks, it seems that there is never enough time to be complacent that can intensify and increase the sense of urgency. This book will help you create clarity and focus on the most important things with that sense of urgency of doing them right here and right now. 
At the end of the day, you can do the most pressing thing and the results will have more profound results. This book also explains how you can leverage that power of a year with only 12 weeks to ensure better results in every aspect of your life. 
This also serves as the best how-to book for organizations and individuals that wish to make their execution effectiveness better. You can count on the things you will learn from the book as he is the leading expert on implementation and execution.
Grab this chance to transform the idea of a year of your organization on its head to speed up your way to success.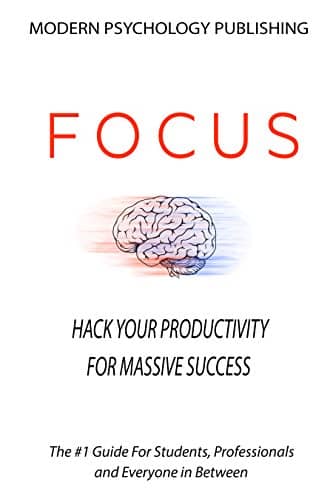 Focus: Hack Your Productivity for Massive Success by Modern Psychology Publishing
Are you having a hard time trying to focus? Do you always feel anxious every time there are project deadlines coming up? Is it hard for you to concentrate on one task as constant reminders, messages, and emails get in your way?
If all these questions got a yes for an answer, don't worry because you are definitely not alone. People these days have been so used to having their attention constantly divided into different things at the same time and it has become more difficult than ever to achieve that mental clarity to stay and concentrate on tasks. 
The good thing is that being able to develop your skill of focus will help boost your productivity better than other habits. 
With this time management book, you will relearn how you can focus your attention. It will also help you reevaluate how you can use your mental energy in a wise and effective way, how you can shut off distractions, and how to say no to communications at time, how you should prioritize, and how you can hone that mental acuity so you can follow through on all of your goals. These things and more are made easy if you just relearn that skill of having powerful focus. 
This book discusses foolproof methods to get rid of distractions that rob your attention, the essence of strategic downtime, and more.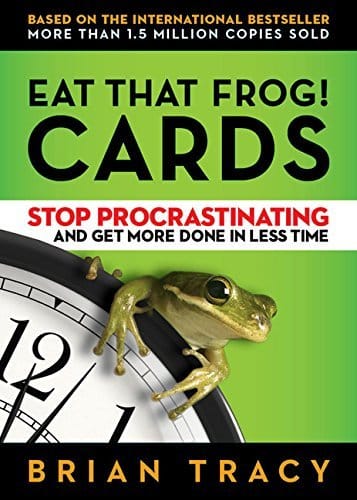 Eat That Frog: 21 Great Ways to Stop Procrastinating and Get More Done in Less Time

by Brian Tracy
It can sometimes feel that there is never enough time to do all the things in your to-do list. Well, the truth is that there will never be.  The most successful people are those who don't try doing everything. Instead, they learn how to focus on tasks that matter the most and they see to it that they get these tasks done. These successful people eat their frogs.
According to an old saying, if eating a live frog is the first thing that you do every morning, you will be satisfied because you know that you already did the worst thing you can ever do in your entire day. 
For the author of this time management book, eating a frog is the metaphor for doing the tasks that are more challenging for you and also those that have the most positive effects on your life. With Eat That Frog, it will show you how you can organize your day so you will be able to focus on the critical tasks and achieve them in the most efficient and effective manner. 
Brian Tracy was able to cut to the very core of what matters the most to have the most effective time management and these are determination, discipline, and decision. This is a truly life-changing book that will help you do the most important tasks today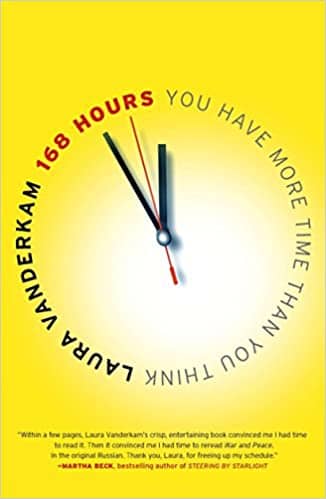 168 Hours: You Have More Time Than You Think by Laura Vanderkam
Every week, you get 168 hours and this time management book serves as your guide on how to make the most out of these hours. It is no longer a secret that today's modern life has made people starved and hungry for time. You constantly tell yourself that you want to do this and that but you simply give up since there was never enough time to do everything. You also tend to make excuses and sacrifices as you take some time out from other tasks just so you can fit in all of it. 
Good thing that there is a much better way and this is what Laura Vanderkam discovered. After she interviewed happy and successful people, she came to the realization that these people allocate their precious time in a different way than most. They don't let their daily grind crowd out the most important things and instead, they see to it that there is enough time for the things that matter the most. If ever their plans go awry and their time runs out, only those lesser priorities are going to suffer. 
The author reveals that with little prioritizing and examination, you will discover that you can actually enjoy 8 hours of sleep every night, get a regular exercise 5 days per week, and do so much more with no need to compromise on quality time for family, work, and other important matters.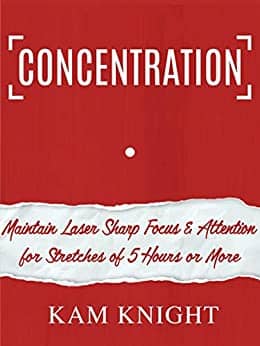 Tools of Titans: The Tactics, Routines, and Habits of Billionaires, Icons, and World-Class Performers by Timothy Ferriss
Timothy Ferriss is back with another great work in the form of Tools of Titans. According to him, he was able to come up with this time management book after he interviewed over 200 world-class performers for The Time Ferriss show, his own podcasts. These guests include some super celebrity, athletes, black market biochemists, and legendary commanders of Special Operations. 
For most of these guests, this is the very first time that they agreed to do an interview that lasts for 2 to 3 hours. The unique depth is what made his show the first ever interview or business podcast that surpassed 100 million downloads. 
Tools of Titans is filled with all the inside baseball, tactics, and distilled tools that you will never be able to find anywhere else. This also comes with new tips from previous guests as well as life lessons from the new guests that you have not met yet. 
What sets the show apart is its relentless focus on the actionable details that is reflected in the specific questions being asked. 
Ferriss said that he never views himself as an interviewer and instead, he considers himself an experimenter. If it is impossible to replicate results and test something in everyday life's messy reality, he doesn't find it interesting. He created the book for himself and he hopes that it will change the readers' lives as it was able to change him.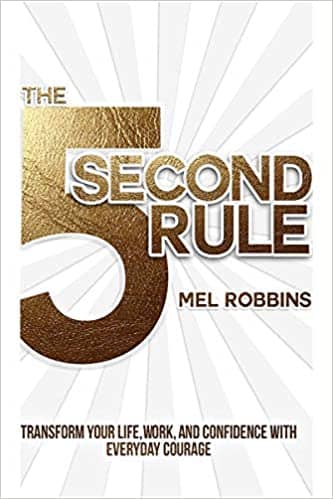 The 5 Second Rule: Transform Your Life, Work, and Confidence with Everyday Courage

by

Mel Robbins
All through your life, the people around you pushed you to be bigger than your fears and better than all your excuses. But, what if the real secret to become more confident and courageous to enrich your work and life is learning how you can push yourself?
With the use of riveting stories, the science of habits, and some surprising facts taken from some of those most popular events in history, business, and art, the author of this time management book explains what push moment is and how powerful it can be. She also shares that one simple tool to help you become the best version of yourself. 
It will only take you 5 seconds to use the tool and whenever you do, you will be in better company. There are over 8 million people who already watched Mel Robbins' TEDx Talk, with executives of the largest brands in the world now using the tool to boost engagement, collaboration, and productivity. 
With the help of this time management book, you will learn that it will only take you 5 second to be confident, beat uncertainty and fear, break that habit of self-doubt and procrastination, be brave in sharing your ideas, and feel happier with no worries. 
The 5 Second Rule is the one size fits all and simple solution for that common problem of holding yourself back.
The Time Chunking Method: A 10-Step Action Plan For Increasing Your Productivity (Time Management And Productivity Action Guide Series Book by Damon Zahariades 
Are you having a hard time managing your time in a more efficient way? Do you feel like you will be more productive in case you only stuck to the correct strategy for your day's workflow?
This time management book will teach you how you can use time chunking for streamlining your workflow and skyrocketing your productivity. 
The time chunking method is among the most famous strategies for time management used these days. Corporate managers, students, stay at home moms, and small business owners use this method to stay motivated, enjoy more free time, and get more things done. 
This method can also let you do exactly just that so that time management will be easier and simpler for you. 
The secret to effectively use the time chunking method is through making the necessary adjustments to your own workflow and this book will show you how you can do just that. 
Some of the topics covered here include the one step that determines if you will achieve success with the help of time chunking method, the things you should do if you got a long list of small tasks you need to finish, the main difference between time chunking and time boxing methods, the role of your diet in your overall productivity, the basics of goal setting using time chunking method, and more.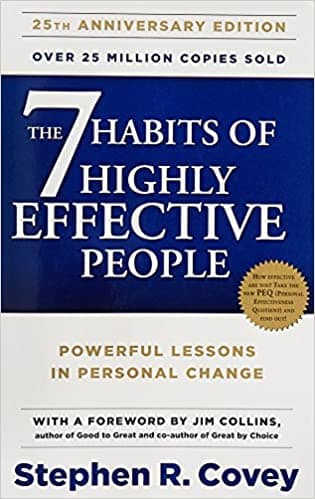 The Seven Habits of Highly Effective People by Stephen R. Covey
During the first release of this time management book by Stephen Covey, it became an instant hit as it inspired people to get up and take notice how their lives are going the wrong direction. On top of that, they also came to realize that there were actually a lot of things that they can do for them to navigate their lives the wrong way. The Seven Habits of Highly Effective People educated people how they can live their lives in a more effective way and how they can inch closer to that ideal successful life. 
Stephen R. Covey's book can be considered as already a complete model all in itself and there was really nothing amiss about this piece of work. As long as you implement the things that you can learn from it, you can expect that not a single area of your life is going to be left untouched. It means that the only thing left for you to do is to understand the ideals and strive to apply them in your own life. 
It is also a must that you have a good understanding of these ideas. You can try to start understanding Covey's model before anything else and once you have done so, you can then interpret this in a way that it will pertain to every area of your life.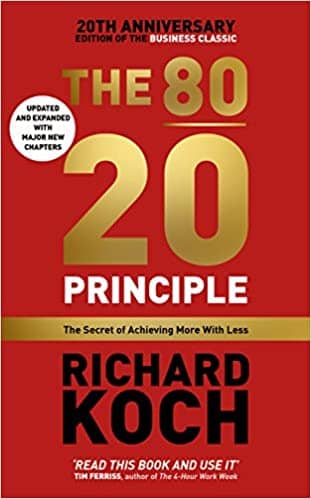 The 80/20 Principle: The Secret of Achieving More with Less

by Richard Koch
The 80/20 principle is among the best kept-secrets of most of today's highly effective organizations and individuals. Now, everyone can expect to become more effective even with minimal effort through learning how to determine and make the most out of the 80/20 principle discussed in this time management book. This principle is an unpublicized and renowned secret that 80 percent of all the results in life and in business all stem from only 20 percent of your efforts. 
For instance, you probably had no idea that 20% of customers make up 80% of revenues and that 20% of your time actually accounts for 80% of the work you can accomplish. With Richard Koch's The 80/20 Principle, you will learn how you can achieve and do many more things with very little resources, effort, and time. This is done through determining and focusing all of your efforts on that 20% that counts the most.
Even though this 80/20 principle has been influencing the modern business world for the longest time, Koch shows how this principle really works and reveals how you can use it in a practical and systematic way to significantly increase your effectiveness and boost your companies and careers. 
Grab this chance to discover that little of what you spend your time on truly counts and learn how to make the most out of it.
Five Morning Routines of Highly Successful People: How to Get more Energy, Stop Procrastination and Smash Your Goals

 by Claire Keymington 
Would you be willing to listen to what Ex-POTUS Barack Obama, Ophray Winfrey, Will Smith, Tony Robbins, and Brian Tracy have to say regarding your morning routines? Well, Claire Keymington things you should. 
These names are no doubt among the most successful people in the world of politics, business, acting, and many others that you might not even be aware of. 
In this very friendly and easy to read time management book, you will be guided on the things that you should be doing every day upon waking up in the morning. It aims to give you that subtle nudge to excel as the book examines the morning lives of these inspiring and motivating people and gives you more wisdom on how you can tweak your own routines to make way for greatness. 
After the author found out this amazing secret behind having great morning routines giving structure to your daily structures, she cannot help but to share this secret with the readers and this is what paved the way to the birth of this one of a kind book.
Don't hesitate to delve into this book to get some good laughs, boost your wisdom level and climb that ladder of greatness of early mornings little by little.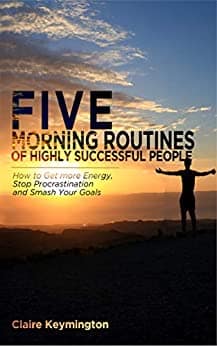 Strategies and Tips for Time Management: Secrets to Organizing Yourself and Ending Procrastination by Jack Barrett
Do you find it hard to manage your time more effectively? Are you struggling with your daily schedule? Unfortunately, all of these can easily make you feel lost since you are constantly busy.
If you think that a busy life is the perfect way to show your productivity, it is time for you to give it a second thought. With the use of this book, you can expect to understand effective time management better and the role it plays in boosting your productivity. It will also help you learn how to put an end to your procrastination habit and become a master of the art of valuing your precious time. 
There is no doubt that procrastination is that habit that can develop because of your constant urge of doing things at a late date or time. The goal of this book is to help you get a better understanding of the reasons people procrastinate and the effects that it can have on productivity.
Aside from this, you can also gain more insights to how you can consider task delegation as an important strategy for time management. On top of that, in this modern world, it is never an easy task to maintain focus. With the help of this book, you can now have the chance to manage your time better and make the most out of it to use it to your advantage.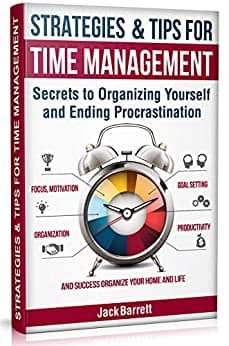 High Performance Habits: How Extraordinary People Become That Way

 

 by Brendon Burchard
After comprehensive original research and 10 years as the highest paid performance coach of the world, Brendon Burchard has unveiled the most effective habits to help you achieve long term success. According to one of the biggest surveys ever made on high performers, it was revealed that there are only six habits that best move the needle to help you become successful. All it takes is for you to adopt the six habits you can learn from this time management book and you will win with no questions asked. But if you neglect these habits, life will end up as an endless struggle. 
If you want to adopt new habits for you to become successful faster, you can choose all the habits you can find in the book. Anyone and everyone can practice the six habits and the moment they do, they can expect for the most extraordinary things to happen in their careers, relationships, and lives. 
It doesn't matter if you want to become a better leader, do more things, develop a new skill faster, or significantly boost your sense of confidence and joy, the habits you will find in the book can help you achieve your goal and more. All the habits are illustrated by the powerful vignettes, real-world day to day practices, thought-provoking exercises, and cutting edge science that you can implement right away.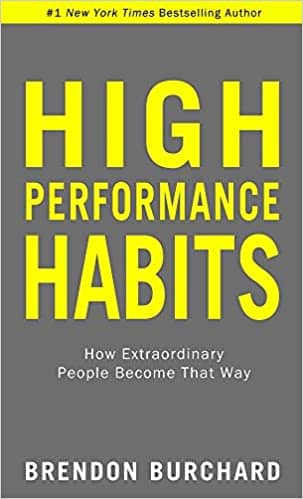 5am Club: Control Your Mornings, Boost Your Life

by Robin Sharma
Elite performance expert and legendary leadership Robin Sharma introduced the concept Sam Club more than 20 years ago according to the revolutionary morning routine which helped his own clients make the most out of their productivity, achieve their best help, and ensure their serenity in today's era of overwhelming complexity. 
With this life-changing time management book, written by the author over an intensive period of four years, you will learn about the habit of early rising that already helped a lot of people achieve the most epic results as they also upgrade their sense of being alive, being helpful, and being happy. 
Through the enchanting and sometimes amusing tale of two struggling strangers who came across an eccentric mentor who became their mentor in secret, the book will give a walkthrough of how business titans, great geniuses, and the wisest people begin their mornings to attain astonishing accomplishments. 
You will also discover that little-known formula that you can put to use right away for you to wake up with a sense of focus, inspiration, and filled with that fiery drive of making the most out of every day. There is also that step by step method for protecting the most silent hours of daybreak for you to have some time for exercise, personal growth, and self-renewal. Use this book to change your life for the better forever.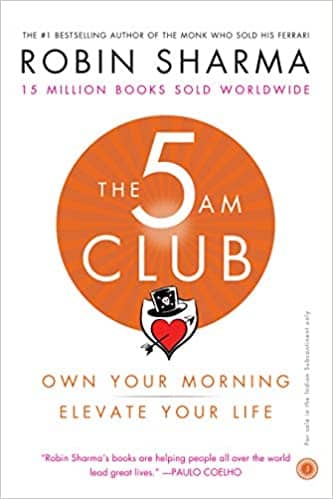 The Slight Edge: Turning Simple Disciplines Into Massive Success

by

Jeff Olson
The Slight Edge is a time management book that discusses the way of thinking and processing information that will let you make everyday choices to pave your way to your much-coveted happiness and success.
Through this book, you will discover why there are people who turn their dreams into reality while there are those that only continue to dream and spend their whole lives building other people's dreams. 
It is not just one of those self-help motivation tools of methods that you need to learn for you to be on your way to success. Instead, this book will show you how you can create the most powerful results from your life's simple daily activities with the use of tools that already exist within you. 
With the latest edition, you will read not just about the original book's life-changing concepts as you will also learn what Jeff Olson, the author, found out as he continued along that slight edge path. The latest edition of the book is not only a story as this also shows how this story continues to produce life-changing dynamics. It reveals how a way of processing information and way of thinking can affect daily choices to point you towards the happiness and success you desire. 
This book is that one key that will surely make the rest of the self-information and how-to books that you hear, read, and watch really work.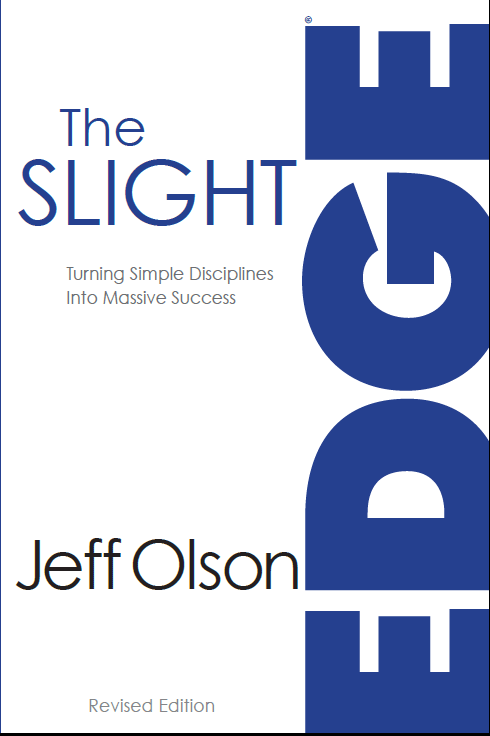 Getting Results the Agile Way: a Personal Results System for Life and Work

by J.D. Meier 
With this time management book, J.D. Meier unveils the secret of Agile Results, that simple system to achieve more meaningful results. This is a systematic way that helps achieve long term and short term results alike in every area of your life, from fun to work. 
This provides enough planning to help you get going and at the same time, it also makes it easier for you to shift your course as necessary. This also offers fresher starts for your days, weeks, months, and years. While you might already be using a different system for time management, Agile Results will be able to supplement this to boost your sense of fulfillment and impact. 
In these modern times, change can happen really fast so it is important for you to learn how to become responsive and flexible to more new opportunities. Instead of simply checking off things from your to-do list, it is time for you to do those things that can make big differences. 
Now is the best time for you to stop plodding your way through your life as you should increase your energy with all the habits to help you take forward steps every single day. There is no longer a need for you to make sacrifices in some areas of your life because Agile Results will help you make the most out of your every day.
Conquer Procrastination: Proven Strategies to Maintain Productivity and Take Control of Your Life

by Nadalie Bardo
This time management book from Nadalie Bardo discusses effective and easy strategies that can help you beat your habit of procrastinating so you can become more productive than ever before. 
Procrastination is that losing a battle filled with last-minute risks, stress, and hurried results. With this book, you will discover how you can deal with your to-do list and establish better habits. It is an essential guide that is full of evidence-based and simple strategies that can help you manage time, set goals, build momentum, stay focused, tap into motivation, and get things done. 
You can now take better control of your life through understanding the psychology behind the habit of procrastination and discover the true reasons why you procrastinate in the first place. Deal with your habits directly with innovative solutions and ideas so you can conquer dangerous behaviors and patterns. These relatable and real methods can now be put to use at work, in school, and even at home. 
This book explains your brain so you can learn about the psychology of procrastination together with its potential causes, emotional roadblocks, and common thought processes. Innovative ideas are also discussed so you can explore various strategies such as time blocking, effective list-making, single tasking, visualization, energy management, and more. Let productivity take charge of your life with Conquer Procrastination.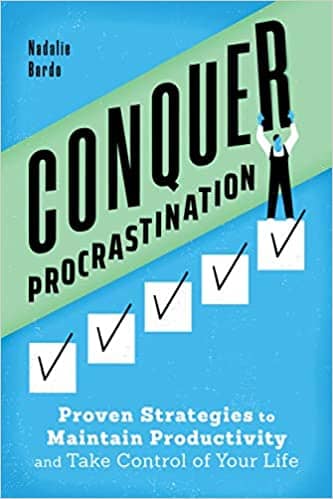 Success Journal / Sunny Pink: A Productivity Goal Planner

 by Matthias Hechler
Success Journal is an action-oriented time management book that offers a fully organized and beautifully designed space to identify your goals, break these down into attainable steps, and keep track of your progress. 
Matthias Hechler came up with this book as the result of his personal discovery adventure once he found out that there is really no need for him to use a standard calendar or planner or that he lacked the time doing those long mindfulness exercises discussed in other journals. 
Success Journal contains just a single quick routine that you can perform every morning and comes with concise daily prompts. You can have your goals set in the very first section and start on them in the subsequent structured pages for daily journaling. 
The journal's goal-setting part will help you set your goals, identify your personal values, create a vision for your life, and get a much clearer idea about yourself and the things you want. This will serve as a base camp and launchpad of how you should be working, recording, and achieving all your desires. You will also learn how you can evaluate and visualize your goals, keep track of your habits, and come up with wish lists. 
Grab this chance to get your life back on track and start your way to a better you.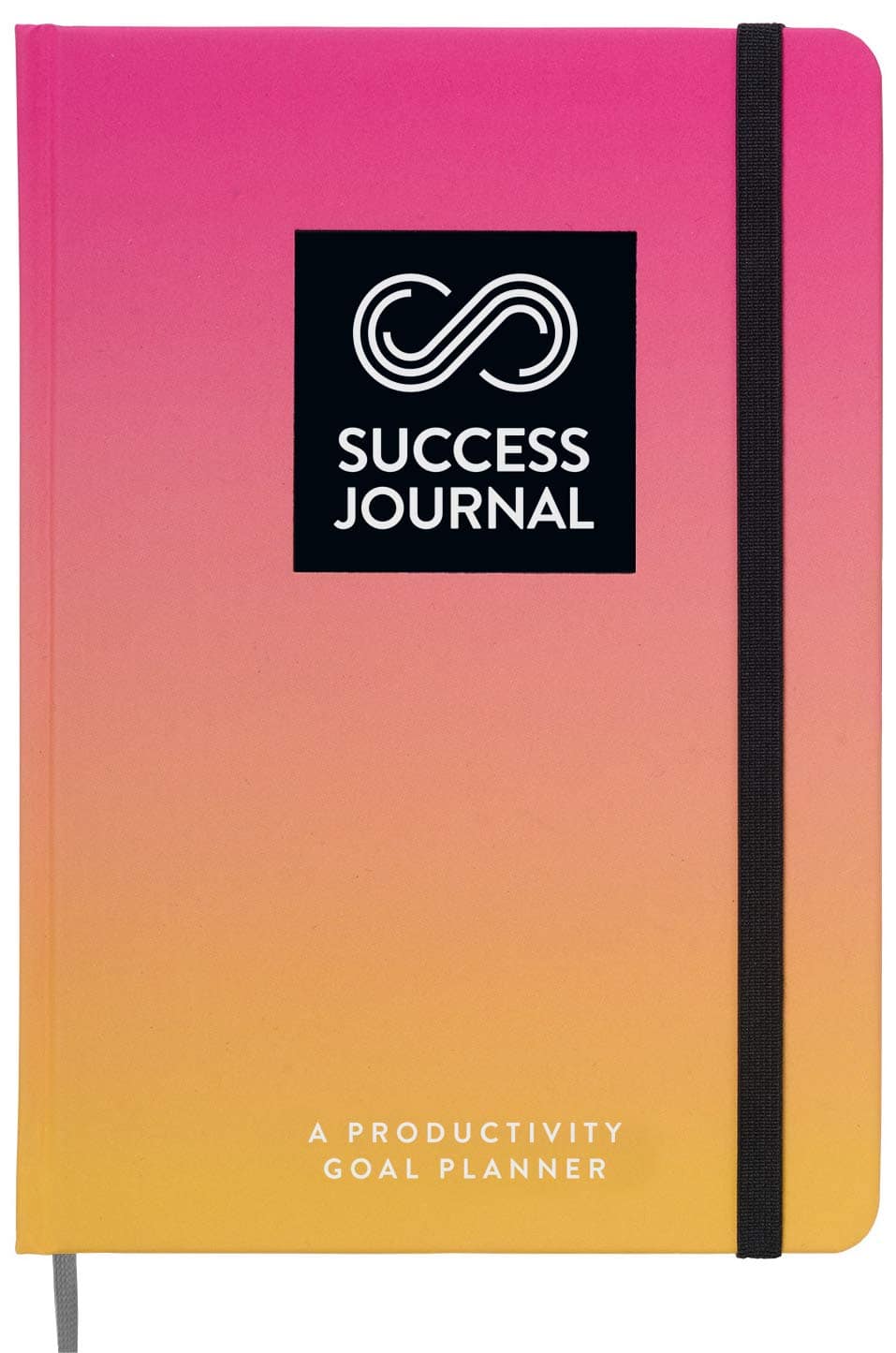 Relentless Focus: 27 Small Tweaks to Beat Procrastination, Skyrocket Productivity, Outsmart Distractions, Do More in Less Time

 

by Patrick King
Would you like to do more things in less time and save more hours per day? It is time for you to feel productive instead of feeling overwhelmed, defeated, and stressed. 
If you are wondering where all your time is going, you find it hard to organize or motivate yourself, and you are struggling to concentrate and buckle down when it matters, it might mean that your to-do list no longer cuts it. 
You have to hone Relentless Focus and everything that accompanies it. This time management book will teach you the most crucial skills and that is the ability of getting stuff done. The absence of this spells the difference between a good enough life and getting the life you want.
It contains more than 27 ways you can use for every last waking minute of your life to the fullest potential. It is notoriously difficult to motivate yourself so this book discusses all hacks, systems, external motivators, tips, and psychological phenomenon to make productivity and success inevitable. 
The book also tackles exact instructions that you can start implementing in your own life right at this very moment. All tactics for productivity and focus is the result of years of experimentation and practice, tactics that allowed the author to establish a thriving business and sell more than 150,000 books.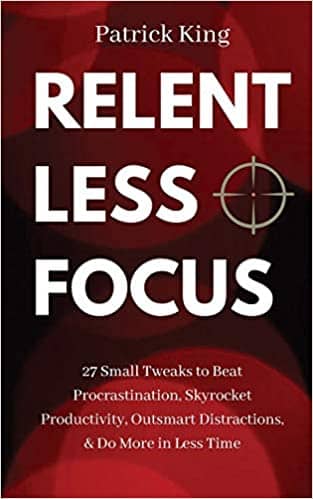 Willpower Doesn't Work: Discover the Hidden Keys to Success

by Benjamin Hardy
Expect that you will fail down the road if you just rely on nothing else but willpower to lose weight, make your relationships better, or do more work. The environment that surrounds you is way more addicting, stressful, stimulating, and powerful to conquer by white knuckling. The best way to stop surviving and discover how to thrive in this modern world is to shape your environment in a more proactive way. 
This is the premise of this time management book. Building on abundant existing research and Benjamin Hardy's personal experience of having a broken family while growing up afflicted by drug use and addiction, he explains how people will be able to change every level of their lives through making small but impactful environmental changes such as how to create enriched environments with the use of personal investment and tougher challenges that will force yourself to stand up to the occasion; grow your into your goals through the creation of several accountability layers to help you stay on the right track; how to become the teacher and take on a leadership role to speed up your commitment and skill development; and how to rotate your environments to help you get out of the rut through making literal changes to your physical environment throughout the week or day.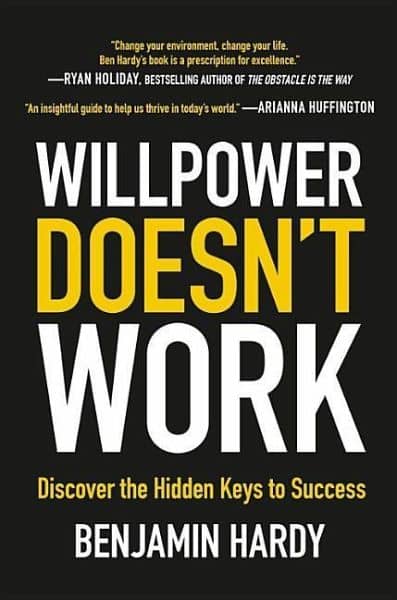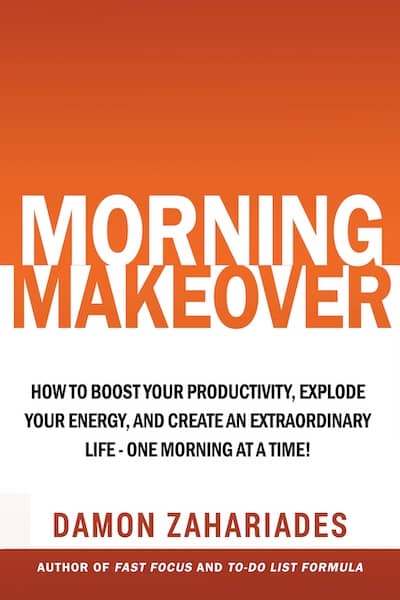 Morning Makeover: How To Boost Your Productivity, Explode Your Energy, and Create An Extraordinary Life – One Morning At A Time!

by Damon Zahariades
Would you like to enjoy stronger relationships, improved focus, and better health? Do you want to cut down your stress levels, have more quality time all to yourself, and hone a positive attitude? Now is the time for you to feel more energized, cut down your stress levels, and enjoy more success daily with just a simple morning routine. Yes, undergoing a morning makeover is all it takes to make things happen. 
Damon Zahariades, an Amazon bestselling author, will show you in this time management book how you can revamp your mornings to enjoy a higher level of professional and personal success every day. Through the creation of morning routines with more purpose, you can now enjoy better physical health, experience reduced mental fatigue, increased productivity, and a mindset filled with more optimism. 
With Morning Makeover, you get the chance to learn a step by step simple system for creating routines that will complement all of your goals. 
Just imagine how it would be like to wake up filled with excitement to get started with your day. Imagine being washed over with feelings of self-confidence and relaxation no matter what challenges might come your way during the day. It is now time for you to experience all these benefits. Adopt a simple morning routine and see the changes it can make.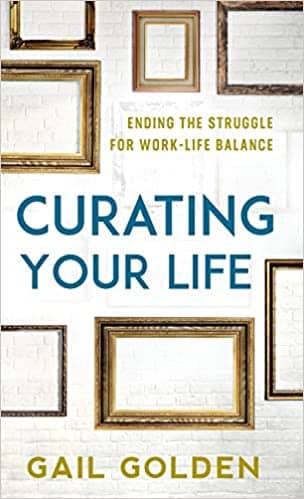 Curating Your Life: Ending the Struggle for Work-Life Balance by Gail Golden
Gail Golden's Curating Your Life is not only a simple productivity and time management book as this also serves as a guide for leadership development. In order for leaders to meet all the challenges of the hectic business environment of today, they need a brand new way to manage and organize themselves to have their best performance. 
Just like how museum curators create a meaningful and beautiful exhibit through selecting, arranging, and sorting artifacts from the collection of the museum, an impactful and productive leader emerges through selecting, arranging, and sorting commitments. The final result is aligning productivity with a sense of joy and personal fulfillment. 
The author has already helped numerous business leaders attain higher success levels through teaching them how to curate their options on where they should be spending their time and energy. Gail Golden teaches skills that will help readers put these decisions into action through navigation of interpersonal environments and mastery of those internal sabotaging voices. 
Once a leader makes intentional choices according to understanding the things that energize them and identifying the areas where they can offer the highest value, they will instantly become more effective. At the same time, they will also be able to engage their task with a new level of satisfaction, vigor, and focus.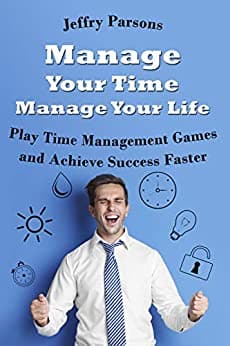 Manage Your Time Manage Your Life: Play Time Management Games and Success Faster by Jeffry Parsons
This time management book will guide you so you can become more professional and productive not only today but for all the days of your life. Honing your skill in time management can make it possible for you to get more things done in your job or business, whatever it is you are doing. 
Some of the fields of time management discussed in the book include the areas where time management can come in handy, tips to improve your focus, how to be self-disciplined and avoid procrastination anxiety, how to be less stressful, time management college to have more free time for advance learning, the magic of priorities, how to maximize effectiveness, how to feel more structured and energized, success psychology, and so much more. 
This book is going to help and guide you so you can be more efficient now and in the future. It doesn't matter what your chosen career might be because this book will provide you with all the necessary tools to help you stand out from the rest and have your best performance ever. 
Once you learn how to manage your time, all of your work and daily household responsibilities and tasks will no longer feel like chores for you and you will also feel happier and much more confident from that feeling of being in control of your own life.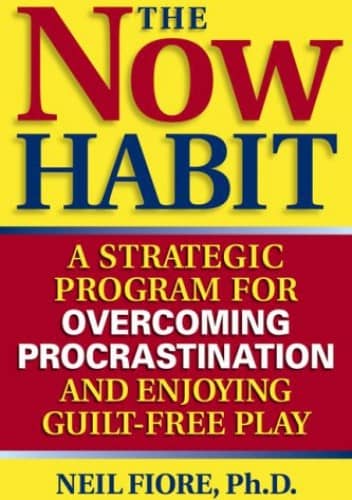 The Now Habit: A Strategic Program for Overcoming Procrastination and Enjoying Guilt-Free by Neil Fiore
With this time management book by Neil Fiore will teach you how you can enjoy a guilt-free play and overcome procrastination. The Now Habit is among the most effective programs for combating procrastination that already sold more than 100,000 copies and has already been translated to 11 languages with new revisions and updates added recently. 
The Now Habit now has a new introduction as well as a new section that provides strategies for understanding and dealing with technology and the role it plays in today's habit of procrastination. The book provides a comprehensive plan with a goal of helping readers reduce their stress levels and improve their time so they can enjoy play free from guilt. 
The techniques of Neil Fiore will help all busy persons start their tasks sooner and finish them faster less the anxiety that often comes with the negative habits of perfectionism and procrastination.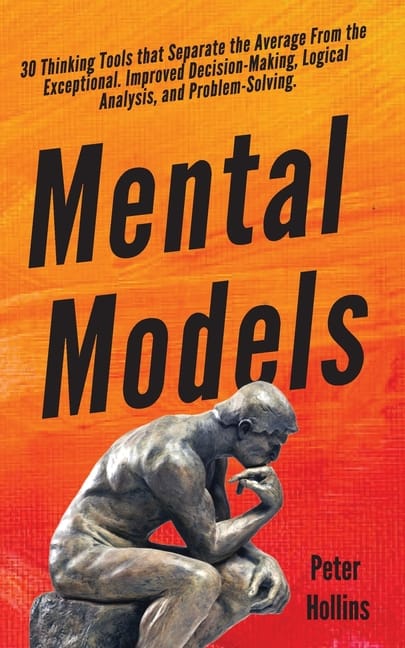 Mental Models: 30 Thinking Tools that Separate the Average From the Exceptional. Improved Decision-Making, Logical Analysis, and Problem-Solving. by Peter Hollins
Read this time management book to discover 30 applicable and practicable guidelines to think faster, smarter, and with the insight of an expert even though you are not one. The mental models are almost like handing a treasure map to a person lost in a forest. They offer instant context, understanding, and a clear path to the desired destination. You can imagine how it will be to have this kind of map for every decision and problem in your life. 
You can now beat information overwhelm, pay attention to what truly matters, and reach complicated decisions confidently and quickly. Mental Models: 30 Thinking Tools will shed light on real intelligence. This is not just about knowledge or memorizing the capital of every country in the world. Instead, intelligence is about the way you think and every mental model is a particular framework for thinking with insight and thinking smart. You will be able to approach the world through trying to analyze every separate piece of information or you could also learn the mental models that will do the work on your behalf. Learn how CEOs, billionaires, scientists, and Olympic athletes avoid mistakes and think differently. Take advantage of these mental models for every walk of life.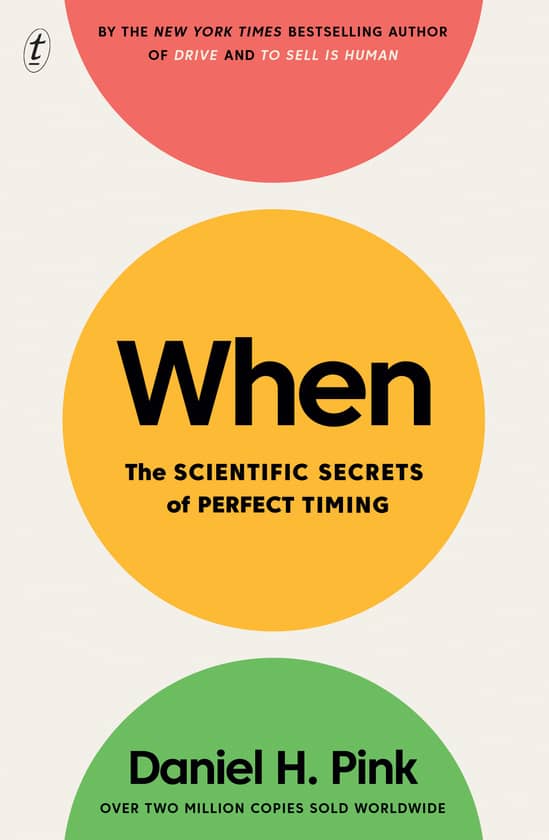 When: The Scientific Secrets of Perfect Timing by Daniel H. Pink
You probably know that timing is everything yet you might not really know a lot about timing itself. Your life is an endless stream of decisions of when, like when to be serious with a relationship, when to schedule a lecture, or when to begin a business. However, chances are you make these decisions according to guesswork and intuition. 
It is usually assumed that timing is an art. With this time management book, Daniel H. Pink shows that timing is truly a science. Taking inspiration on an extensive trove of research from economics, biology, and psychology, the author reveals the best way to succeed, work, and live. 
How can you use all those hidden daily patterns to develop the perfect schedule? Why is it that some breaks significantly improve test scores of students? How will you transform a stumbling start to a fresh beginning? Why do you need to avoid going to hospitals during afternoons? Why is it considered as a good exercise to sing in time with other people? When is the best time to get married, change careers, or resign from a job?
Knowing the when in your life can make significant changes you probably didn't think of.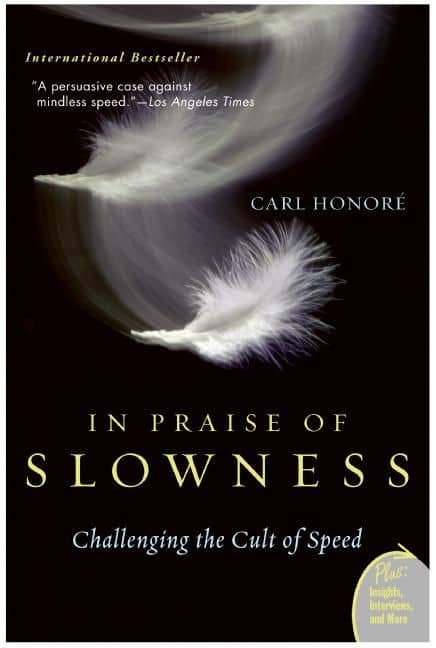 In Praise of Slowness: Challenging the Cult of Speed by Carl Honore
People are now living in an age of speed. Everyone strains to cram more things into every minute, every hour, and every day and become more efficient than ever. After the Industrial Revolution put the whole world into full gear, the speed cult has pushed people to a breaking point. 
As you constantly live on the edge of exhaustion, you are always reminded by your mind and body that the pace of your life is going out of your control. This time management book takes a look at the history of the increasingly breathless relationship people have with time and discusses the downsides of living in the accelerated culture that the society has created on its own. 
In this entertaining and engaging exploration, the rehabilitated speedaholic and award-winning journalist Carl Honore discusses people's perennial love affair with speed and efficiency in the perfect combination of intellectual inquiry, history, and anecdotal reportage. 
In Praise of Slowness is the very first comprehensive look at the global slow movements that make their way to the mainstream including offices, neighborhoods, factories, concert halls, hospitals, kitchens, schools, gyms, and bedrooms. Defining a unique movement that will stay for good, this spirited manifesto is going to make you have a complete rethinking of the relationship you have with time.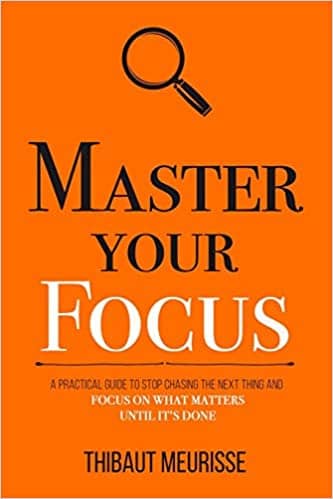 Master Your Focus: A Practical Guide to Stop Chasing the Next Thing and Focus on What Matters Until It's Done by Thibaut Meurisse
During those times that you hope to get a new skill or conquer a formidable challenge you wish to overcome, what you need the most are discipline, patience, and focus, traits that tend to seem difficult or elusive to maintain. 
With this practical and enticing focus book, the author shows how you can learn skills for all areas of life, whether it is business, parenting, or even golfing through learning to love and appreciate the process. Your early life is about the practice of trial and error. If you gave up in the midst of difficulty, repetition, and failure, you would never have learned how to walk or how to tie your shoes.
But once you become an adult, why is it that you usually give up on your goal when you don't succeed at first? During his study of how people learn, taking inspiration from his pursuit of disciplines like golf and sterner, Sterner discovered that people forgot about the practice principle or the process of choosing a goal then applying constant effort to achieve it. Sterner teaches methods that show that properly done practice is not drudgery on the path to mastery and instead, it is a process fulfilling of and in itself, one that establishes clarity and discipline.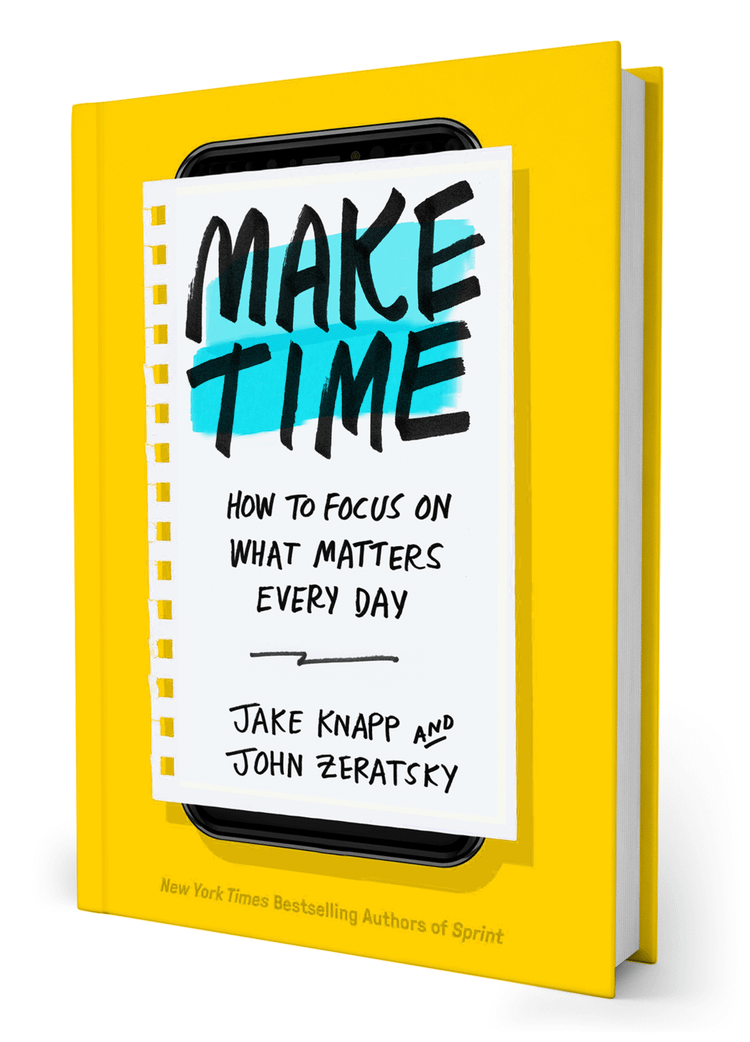 Make Time: How to Focus on What Matters Every Day by John Knapp, Jake Zeratsky
As the brains behind the popular design sprint of Google Ventures, John Knapp and Jake Zeratsky already helped and guided hundreds of teams in solving critical problems through changing the way they work.  
Thanks to success of the sprints and their personal experiences in designing ubiquitous technology products from YouTube to Gmail, the two spent long years of trial and errors with their own routines and habits, searching for ways to help people in optimizing their time, energy, and focus. 
They have packaged all of the most effective techniques into a daily framework that only includes four steps that everyone will be able to use for systematically designing their days. Instead of being a one size fits all formula, Make Time provides a customizable menu with bite-size strategies and tips that could be tailored to individual and unique lifestyles and habits. 
This book is not about checking off more things on your to-do lists nor is it about productivity. It also doesn't suggest unrealistic solutions such as ditching social media or saying goodbye to your smartphone. Making time is also not about radically revamping your lifestyle. Making time is about making small changes in your environment so you can free yourself from incessant distractions and busyness. This book is a true must-read for those who wish that a day has more hours to let them do all they need to do.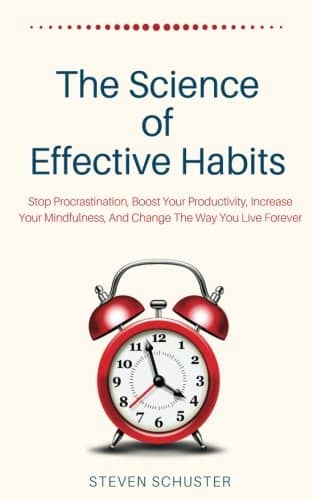 The Science Of Effective Habits: Stop Procrastination, Boost Your Productivity, Increase Your Mindfulness, And Change The Way You Live Forever by Steven Schuster 
Do you always set goals only to fail reaching them in the end? Do you feel like something might be wrong with you? Reaching your goals is not about resilience, strength of character, or willpower but something more boring and unsexy – habits. 
The good news is that it is never too late for you to start implementing new habits to your life. What main goals do you have in your life? Do you want to get more things done? Do you want to become a better leader? Do you like to be a better parent? Would you like to give your confidence the much needed boost? Do you wish to have more discipline and willpower? Would you like to develop new skills faster?
All the habits that you can read about in this time management book are guaranteed to help you achieve all of these goals and more. Presenting various fields of brain science and psychology, Steven Schuster will provide you the map you need for changing your negative habits and adopting new ones, the ones that you most need in your life. 
You will learn how you can rewire your brain to develop more positive habits, how to ignore distractions, how to make better decisions in less time, and more.
How to Live on 24 Hours a Day  by Arnold Bennett
Time management is the true pillar of productivity. Arnold Bennett's How to Live on 24 Hours a Day is probably the oldest time management book on this list that dates as far back as 1908. The message of the author, however, remains just as apt and clear today as it was back then. 
Everyone gets the same hours every day and there is no way for you to save those hours. You will never have much more time than what you do at the moment so it is important that you focus on the things that truly matter. 
Even though the fundamental principles that you can find and learn from this book may already sound familiar, it also offers several interesting warnings. For one, you should never insist that others also follow the productivity program you are using because everyone in this world has unique and individual needs. 
You also shouldn't be a slave to your program. You have to ensure that it is also strong enough for keeping you accountable yet flexible enough so you can get enough space for living. You will also learn that it is not really living if you just live from task to task. You shouldn't try doing everything and be more realistic when it comes to your limits.
Rescue Your To-Do List: A Perfect Guide to Stress Free Productivity, Task Management and Creating To-Do Lists by Francis J. Parker
Are you fed up with preparing checklists and to-do lists but you never really got to achieve them? If yes, then, this time management book can help you craft more effective to-do lists and checklists that actually world. 
A lot of people are fond of preparing lists but they fail living their lives to the fullest. They just continue to sabotage their lists. Now is the perfect time for you to finally quit that blame game. Save your worksheets and yourself from falling victim to overcommitting, distractions, reduced productivity, and procrastination. 
Since everyone is different, they will also have different to-do lists. This means that there is no such thing as a generic solution here. These intricate details were all considered during the creation of this book. There is no need for you to worry about the complexities of the mentioned techniques since the main focus is still the ease of applicability. 
This book will teach you several methods to help you perform your best and overcome all challenges. It will also let you discover simplistic and practical techniques to revamp your to-do list and get things done. Aside from that, you will also learn both the absolute basics and the fail-proof ways to prepare lists, zero in on what blocks your time and productivity, troubleshoot errors, and gain creativity and efficiency.
The Effective Executive: The Definitive Guide to Getting the Right Things Done  by Peter F. Drucker
What does it really take to be an effective executive? With this time management book, Peter F. Ducker reminds readers that the true measure of an effective executive is being able to do the right things. It often involves doing things that others might have overlooked and avoiding those that are unproductive. Knowledge, imagination, and intelligence might get wasted in executive jobs with no acquired mind habits that will mold them to results. 
The author discusses five essential practices to the effectiveness of a business that must and can be learned. These include how to manage time, how to choose what to contribute to organizations, know how and where to mobilize strength to achieve the best effect, how to set the correct priorities, and how to knit all of these together with a more effective decision-making process. 
Ranging extensively through the annals of government and business, the author shows the distinctive skill of executives and provides fresh insights into seemingly obvious and old business situations.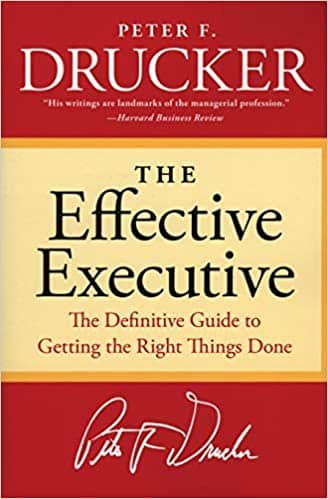 Declare War on Yourself: How to Get Your Act and Life Together to Become a Better Version of Yourself  by Marc Summers
This one of a kind time management book will teach you how you can be more mature, motivated, driven, focused, and responsible so you can solve your issues and make your whole life up to ten times easier. 
Your life can become harder and can lead to one pressing issue to another if you don't have your act together in the best way possible. To get it together, you need to get your grip together and do what is essential to ensure that you wouldn't be stepping backwards ever again. 
This is the most crucial thing that you need to be doing right at this very moment to solve all of your problems, create more opportunities, overcome challenges, and change your results and luck. 
Marc Summers' best-selling book will teach you thoughts, emotions, actions, habits, behavior, steps, and psychology to get your life and your act together and keep it that way. 
The book is a 100% must-read if you want to make your life better dramatically, quickly, and permanently. 
Grab this chance to discover the secrets for making your life simpler, easier, and less sabotaging; stop sabotaging your opportunities, relationships, life, and yourself; quit being out of control, selfish, irresponsible, and immature and be dependable, trustworthy, wise, mature, and successful instead; and multiple your personal, dating, business, and financial opportunities.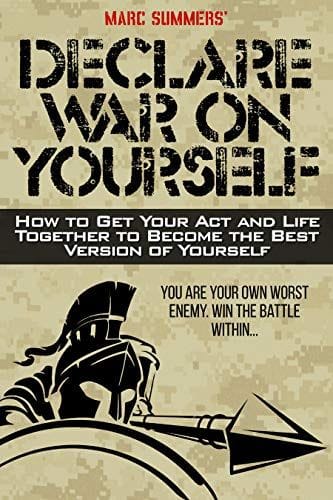 Great at Work: How Top Performers Do Less, Work Better, and Achieve More by Morten Hansen
This time management book from the coauthor of the New York Times bestselling Great by Choice is a practical and authoritative guide to individual performance that is based on the analysis from a groundbreaking and exhaustive study. 
Have you ever wondered why there are people who have better performance at work than others? This simple but deceptive question continues to confuse professionals in every workforce sector. Following a one of a kind five-year study of over 5,000 employees and managers, Morten Hansen unveils the answers in his very own Seven Work Smarter Practices useful for those who want to maximize their performance and time. 
Each of the seven practices of Hansen is highlighted through people's inspiring stories in his extensive study. Here, you will meet the high school principal who facilitated the dramatic turnaround of his failing school; the rural farmer in India who wanted to create a better way of life for the women in his village; as well as the sushi chef with one simple preparation that awarded the highest number of three Michelin stars to his restaurant located under a subway station underpass in Tokyo. 
Hansen has also explained how Alfred Hitchcock filmed the 1911 race and Psycho to be the first ever explorer that reached the South Pole that both show the use of the seven practices way before their identification.
 The Checklist Manifesto: How to Get Things Right by Atul Gawande
Atul Gawande's latest bestseller time management book shows what the checklist concept reveals about your life's complexity and how you can deal with it. 
Today's world has already given people extensive know-how. However, unnecessary failures continue plaguing healthcare, law, financial, and government, and pretty much all areas of organized activity. There is one very simple reason behind this and that is the complexity and volume of knowledge these days has exceeded individual ability to deliver it to people in a correct, consistent, and safe way. 
Most of you right now tend to specialize more, train longer, and use ever-advancing technologies yet you still fail in the end. The author makes a very compelling argument that you can always do better with the use of the simplest and easiest of all methods, none other than the checklist. 
With the use of riveting stories, Gawande reveals the things that checklists can and cannot do and how these can create significant improvements in various fields from disaster recovery and medicine to businesses and professions of all kinds.
The insights also make a big difference. There is already a simple surgical checklist from the World Health Organization developed through sticking to the ideas that were described in the book has already been adopted in over 20 countries as a standard of care and was considered as the most significant clinical invention in 30 years.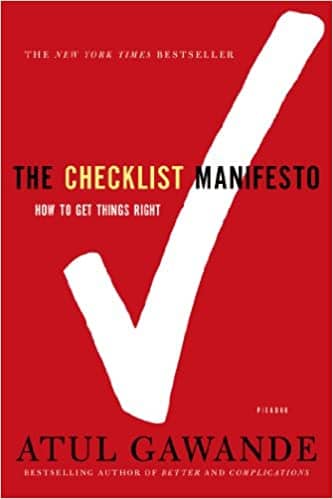 The Power of Full Engagement: Managing Energy, Not Time, Is the Key to High Performance and Personal Renewal by Jim Loehr and Tony Schwartz
This breakthrough New York Times bestseller time management book has already helped lots of people at home and at work balance recovery and stress and maintain high performance in spite of 24/7 demands on their time and crushing workloads. 
People are now living in a digital era. The pace of life has become relentless, rapid-fire, and rushed. As they face crushing workloads, people cram every day as much as they can. Everyone is wired up yet they are melting down. Managing time is not a viable solution anymore. 
As the bestselling authors Tony Schwartz and Jim Loehr show in this breakthrough book, energy management and not time management is the secret to endure high performance and life, happiness, and health balance. 
This book tackles a scientifically based and highly practical approach on how to manage your energy in a more skilful way on and off the job alike through laying out the basic training principles and providing a step by step and powerful program that can help you mobilize four primary energy sources, balance the use of energy with intermittent renewal of energy, expand capacity using a similar systematic way with that of elite athletes, and create positive and highly specific rituals for energy management to make long term changes.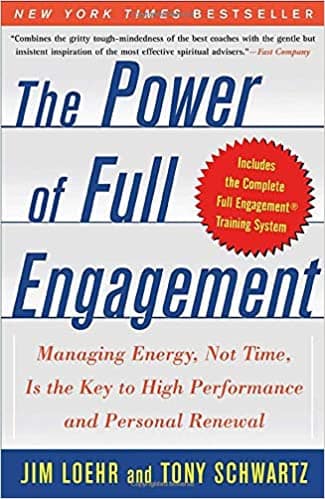 Overwhelmed: How to Work, Love, and Play When No One Has the Time by Brigid Schulte
Brigid Schulte Overwhelmed is a time management book about modern life and time pressure. This is an intensively researched and reported read that tells an honest and sometimes hilarious journey. It will make you realize that time is similar to a rabid lunatic that runs naked and screams as your life is flying past you. You will also get to understand the cultural and historical roots of the overwhelm. This also gives you an opportunity to discover why worrying is the only thing left for you to do as well as that pressure of feeling as if you never get enough time for doing it all or doing it well and how it contaminates your experience of time.
Also discussed in the book is the way stress and pressure re sculpt your brain and shapes your workplace, relationship, and squeezes that space Greek claimed to be the point of having a good life and that is that elusive peaceful moment known as leisure. 
The author of the book is Washington Post's award-winning journalist and married mom of two who started her journey almost accidentally after one time-use researcher told her that she had 30 leisure hours every week like any American woman. This inspired her to keep a time diary and start an exciting journey that changed her life for the better.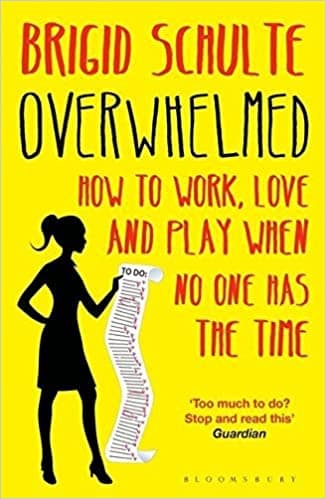 How to Stop Procrastinating: A Simple Guide to Mastering Difficult Tasks and Breaking the Procrastination Habit by SJ Scott
Eliminating or reducing procrastination can be among the most crucial aspects to become a more productive person. If you want to act on something right away or you are looking for a system that will help you deal with your tasks that will actually work, there is only one thing that might hold you back is none other than procrastination. It is the perfect time management book and probably that one book that you should be reading for you to discover the best ways to handle procrastination. 
In this excellent guide that will teach you how to put an end to procrastination, SJ Scott has strategically combined specific guidelines and lessons with scientific research conclusions or stories from his personal life. The book is filled with actionable and practical advice. It doesn't just preach the readers about procrastination and its evils as this also includes steps on how to stop procrastination and reinforce these lessons with certain training. 
SJ Scott proudly practices what he teaches and it is probably one of the book's strongest points. His experience definitely shines and stands out on every page. He has applied all the things in the book in his own life. The theoretical ruminations have been cut to the bone with no nonsense advice.
Analyze Human Behavior: Improve your Social Skills – 25 Rules to Develop Positive Motivation, Overcome Social Anxiety, Grow Your Mind and Achieve Success in Life by Faith P. Blake
Would you like to develop a mastery of social skills? Do you want to overcome your social anxiety and discover life's positive side? If you are wondering what set successful people apart from others is the set of rules that they follow. 
All the rules that are indicated in this time management book have already been tried and tested through time and there are also rules that wealthy people adopted as normal life routines. 
Some tips that are included in the book are very useful and handy because almost anyone can relate to them. The tips can also be applied to everyday life to be sure that you will stay ahead of the curve all the time and that you have a complete understanding of what must be done for you to enjoy a happier state in life. 
To be financially free, you need to develop the proper mindset and it will serve as your guide to the kind of life that you might not have been used to. Some of the things you will learn from the book include the right role of positive thinking, how to avoid negativity, how to live a grateful, how to develop your mind, how to declutter your mind, how to stop worrying, and how to use all the tips and rules in this book.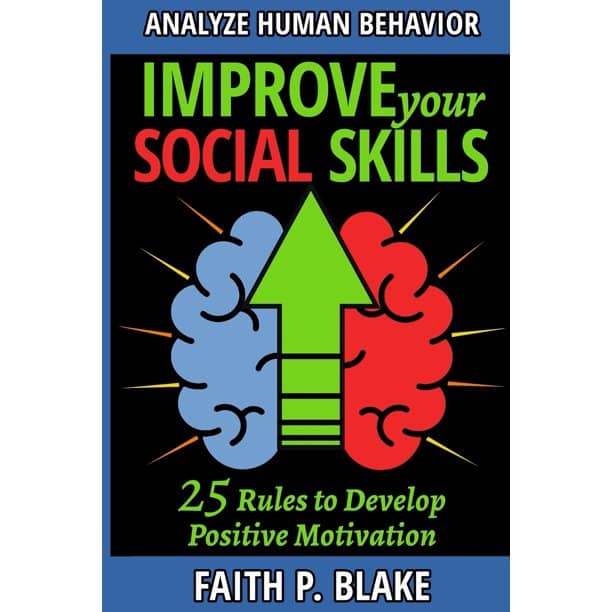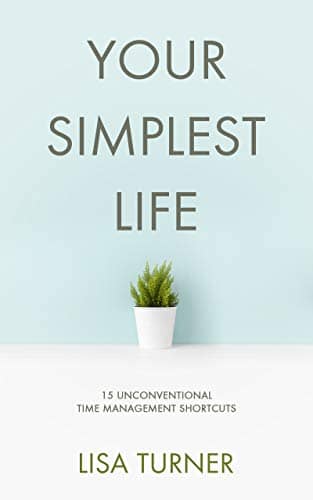 Your Simplest Life: 15 Unconventional Time Management Shortcuts – Productivity Tips and Goal-Setting Tricks So You Can Find Time to Live by Lisa Turner
Do you always run full tilt every day, neck-deep in activities with no idea where your life is going in the first place? Read this time management book to finally find the time to live your life. Say goodbye to the stress and distraction with unconventional tricks for setting goals and shortcuts for time management. 
Some of the things you will learn from this book include tricks and tips to declutter your physical and mental space; how you can work from home with no need to go nuts; why current advice for goal setting is wrong and how you can do it right; what is wrong with existing practices for to-do list and how you can make it uncomplicated; and how you can do everything you want using a simple technique that everyone can do. 
With this fun read, you will discover the secrets on how to get things done and ensure that they are the correct things that will bring joy and happiness to life daily. You will also learn how you can recognize, change, and develop habits; use self-guided exercises for setting up goals and an achievement plan; how to use different tricks for developing a safe psychological space for achievement; how you can drop personal baggage and defuse regrets, and more.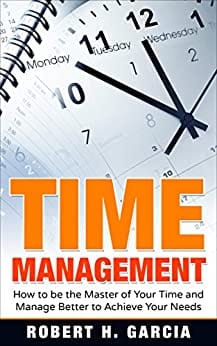 Time Management: How to be the Master of Your Time and Manage Better According to Your Needs by Robert H. Garcia
Would you like to learn how you can better manage your time in a more efficient way? Don't forget to read this time management book today so you can start to change your life right away. Manage your time a better way and prepare yourself to enjoy success soon. 
People are now living in a time that is filled with all sorts of distractions, from emails, to online games and Facebook. You are also living in a modern world where you need to juggle several things and accomplish multiple tasks at the same time. This means that if you lack proper skills for time management, you might end up dropping the ball and breaking it. This ball can be your studies, your career, your family life, or your relationships.
There are a lot of dangerous effects that can happen in your life if you have poor skills in time management. It can decrease your deficiency and it can also result in poor work quality and missed deadlines. Having poor skills in time management can also ultimately compromise your career, your academic life, as well as your life as a whole.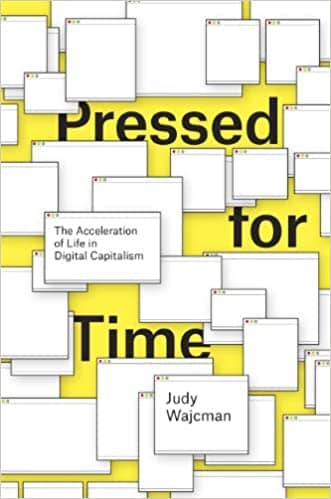 Pressed for Time: The Acceleration of Life in Digital Capitalism by Judy Wajcman
Many of you are probably complaining that there are never enough hours in a day and there are just too many things you need to do. The common perception that life today has become so much faster than what it used to be has already been ingrained in the modern culture, and the blame is constantly placed on the internet and smartphones. But, aren't smartphones meant to give you instant access to information and people so you can have more freedom to do other things? Technology is meant to make your life easier, right?
In this time management book, Judy Wajcman reveals the reasons why you instantly interpret your experiences with modern digital technology as the culprit behind your fast paced life. Wajcman argues that people are not simple hostages to these communication devices and that sense of being rushed all the time is because of the parameters and priorities that you set yourself instead of the machines that help you set them. 
Without a doubt, having an action-packed and busy life has been vaporized by a culture driven by productivity. Wajcman provides a bracing historical perspective, explores clock time's commodification, and how the industrial age's speed became associated with progress.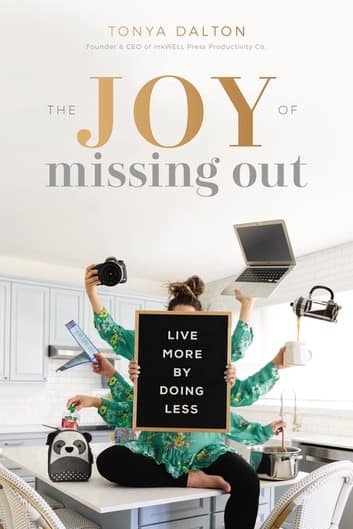 The Joy of Missing Out: Live More by Doing Less by Tanya Dalton
This time management book is two things. First, this will open your eyes to the fact that there is no need for you to do a million things just so you can be successful and productive. Second is that it is a coach that will help you trim the fat, be real with your purpose, and live with more intentions. 
Tanya Dalton helps her readers through teaching them how to focus on things that matter the most and develop their own operating systems that will be exclusive to their individual lives. Through doing this, you can simplify your life and make it better than before. 
The ground-up approach of the author to productivity will also teach readers how to pinpoint their true priorities and as they do so, they can reduce their lengthy to-do lists to size through learning how to say no to things that only pull them away from their ultimate goals. 
Dalton provides a liberating change in perspective and that is, feeling overwhelmed is not because of having a lot of things to do but because of not really knowing where to begin in the first place. 
Doing less may seem counterintuitive yet doing less can actually be more productive since you get to concentrate on the work you want to do.
Art of the Start 2.0: The Time-Tested, Battle-Hardened Guide for Anyone Starting Anything by Guy Kawasaki
Anything new is possible as long as there is a way. It all starts with a dream that won't quit, a rare touch of inspiration, and that drive to do the next big thing. 
Almost all people surely dream of making the world a much better place to live in and these people are often possessed by grand ideas. However, what does it really take for you to transform your ideas into action?
It doesn't matter if you are an intrapreneur, not for profit crusader, or an entrepreneur because there is no shortage of tips and advice available on problems like writing business plans, raising capital, recruiting, and branding. 
The truth is that there are a lot of websites, articles, and books that most startups are bogged down to the extent of paralysis. If not, they end up focusing on all the wrong priorities and they just go broke even before they realize their mistakes. 
In this time management book, Guy Kawasaki has brought together 20 years of experience as one of the most irreverent and original strategists in business to provide the helpful guide for people who are starting anything, whether you are a church group or a global corporation. The book will serve as your guide through that unique adventure that is less of science and more of an art, and that is none other than the art of the start. 
Let us know you favorite focus books in the comments below.
Want to read more about Notion and other tools like Trello, Asana, OneNote, Basecamp…?
Have a look at our Notion "vs" software reviews here: